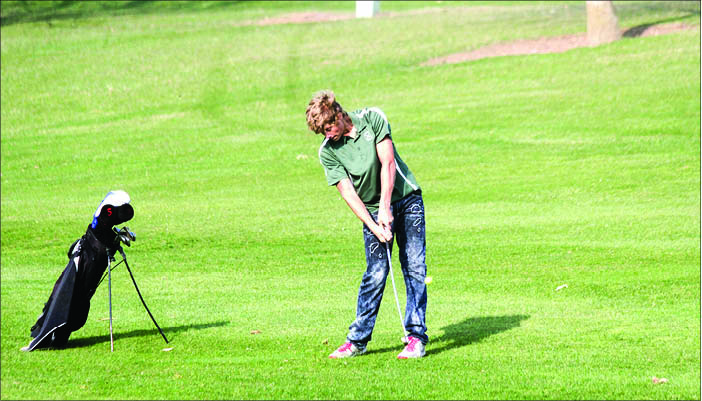 HULL-When the final team scores were counted after a War Eagle Conference boys' golf dual with Hartley-Melvin-Sanborn Thursday, Trinity Christian found itself on the short end once again. The Hawks beat Trinity Christian 192-213, but Andrew DeBoer had his best performance so far in his career and this season, shooting a 44 and winning the meet as an individual.
"He played very well. It was windy (with a 20-plus-mile-per-hour wind out of the south), but he played well anyway and got his first first-place finish of the year which is very exciting," said Tigers' coach Jordan DeBoer.
Other top golfers on the team were Tyler Van Maanen shooting a 55, Logan Cleveringa a 56 and Caden Vis a 58.
"Tyler Van Maanen came in second on the team with a 55, which is his first time in the 50s this year which is great. He is a freshman and coming along great," coach DeBoer said. "Logan Cleveringa shot a 56 and played well. Caden Vis shot a 58 and is continuing to play well."
Coach DeBoer hopes to see those scores continue to drop as the season progresses.
"Our guys keep on improving and working hard in practice, and are a fun group to be around. They keep getting better, which is exactly what we are looking for," he said.
War Eagle Conference boys' golf at Rolling Hills Golf and Country Club
Team results:Hartley-Melvin-Sanborn 192, Trinity Christian 216
Trinity Christian cards counted toward the team score:Andrew DeBoer 44 (first-place medalist), Tyler Van Maanen 55, Logan Cleveringa 56, Caden Vis 58.
Tiger cards not counted toward the team score:Justin Vander Veen 61, Dawson Vis 63